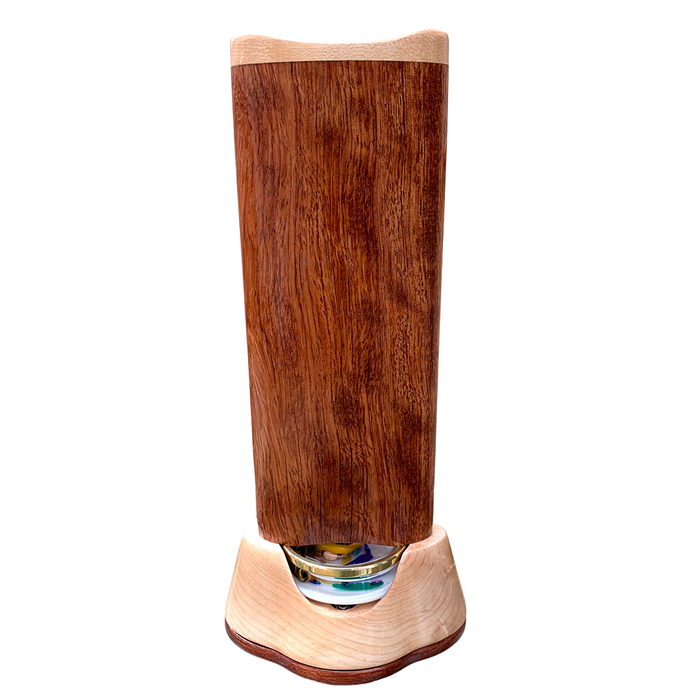 Turniton Kaleidoscope - Bubinga Wood
Original price
$388.50
-
Original price
$388.50
The Turniton Kaleidoscope, is meticulously crafted by renowned American kaleidoscope maker, Henry Bergeson. This exceptional 3-mirror scope is a true work of art, featuring its own internal LED light source (powered by 3-AAA batteries) and an oil-filled object case. 
Experience the crisp and magnificent imagery that can be enjoyed in any lighting situation. With a simple push down on the brass bezel of the fixed object case, you'll be treated to a minute of beautifully illuminated kaleidoscope viewing, filled with enchantment and wonder.
The body of the kaleidoscope is meticulously made from bubinga wood, while the trim boasts the natural beauty of maple wood. Standing at approximately 10-3/4 inches tall, measuring 3-1/4 inches in depth, and 4-3/4 inches at its widest point (at the base), this kaleidoscope is a true masterpiece that will captivate both young and old alike.
Available in walnut, bubinga and maple woods.