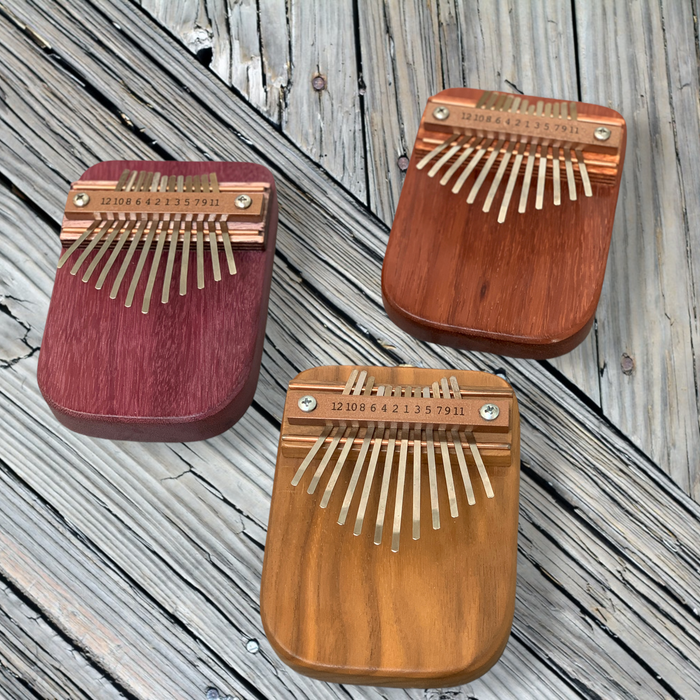 Kalimba Thumb Piano Crafted from Exotic Woods
Original price
$79.95
-
Original price
$89.95
Our Acoustic 12 Note Kalimba Thumb Piano also known to be the modern version of the Mbira of Zimbabwe are handmade from various domestic and exotic woods.
There are two versions of this popular musical instrument to choose from--acoustic or amp-ready. They are played by holding the instrument in both hands while plucking the metal tines with your thumbs.
The 12-Key follow by number system makes this instrument easy to learn for all ages. An instructional song book is included with each purchase.
Dimensions: 5-1/2" x 4" x 1"