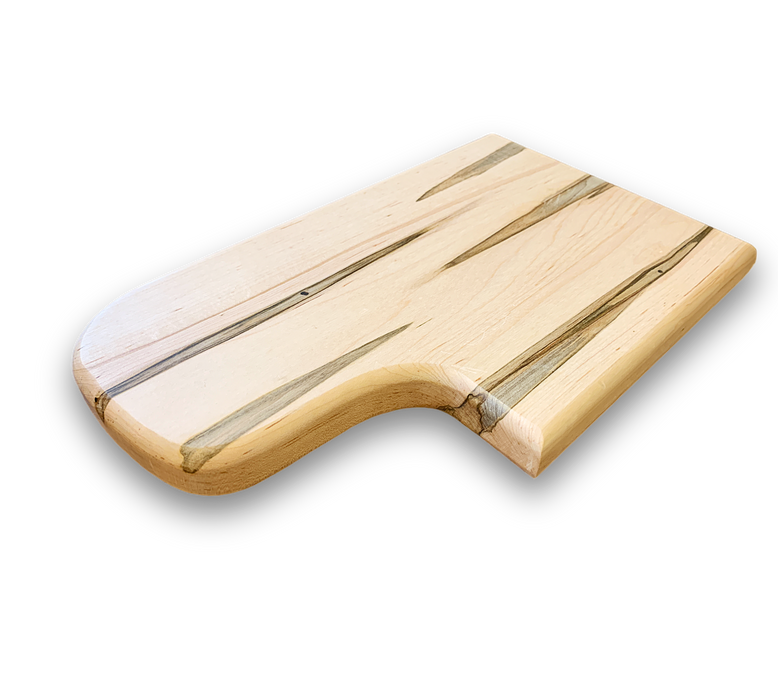 Charcuterie Serving Board - Ambrosia Maple
Original price
$34.50
-
Original price
$34.50
Upgrade your presentation and savor the beauty of nature with every serving with our Charcuterie Serving Board in Ambrosia Maple. This exquisite board showcases the natural beauty of Ambrosia Maple wood, known for its unique figuring and intricate patterns. Each board is a unique, with no two alike in shape or figuring.
Ambrosia Maple gets its distinctive markings from the Ambrosia beetle, which infests the wood, creating streaks and wormholes. This results in a one-of-a-kind, artistic appeal that enhances the character of each serving board.
To care for this stunning board, simply wipe it clean with a damp cloth after use, and avoid soaking it in water. Periodically, apply a food-grade mineral oil to maintain its luster and protect it from drying out. With proper care, your Charcuterie Serving Board in Ambrosia Maple will continue to grace your table for years to come.
PRODUCT DETAILS:
Dimensions: 11" x 7" x 1"
Ambrosia Maple
Small batch
Solid wood (not laminated)
Handmade in the USA
Ideal for individual serving